Fine Art Prints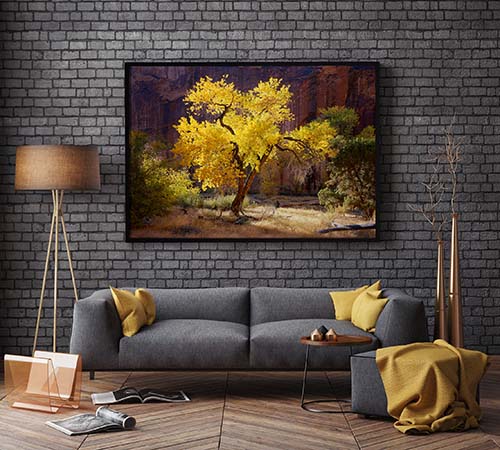 Fine art prints of my images are available directly from me and may be ordered online from within any of the galleries on this website. Just click on the shopping cart icon in the upper right corner while viewing the large image. The mobile site shows the shopping cart icon below the thumbnail image in each gallery.
I personally process, print and sign all images. Prints are made using an Epson wide format printer and Ultrachrome K3 pigmented inks for outstanding color reproduction and archival longevity. I print on a range of premium papers from Epson, Ilford, Canson, Museo and Hahnemuhle.
Smaller prints are packaged in a crystal clear sleeve and shipped flat. Large prints are packaged in archival materials and shipped rolled in a heavy cardboard tube; ready for mounting and framing.
The actual size and aspect ratio of each print may vary slightly from the standard category listed due to minor cropping for aesthetic considerations. In all cases the large dimension will be very close to that listed. Please contact me if you need an exact measurement of a particular image.
If you are interested in more options such as a larger print or one made using other materials such as the excellent Fuji Crystal Archive Supergloss light sensitive paper, please contact me. I'm sure I will be able to provide just what you need.