Links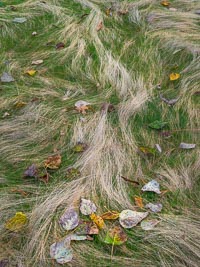 Lenswork Magazine Issue 160, Aug 2022 - Scott's Forests of Northwest Florida portfolio published in this edition
Lenswork Publishing, Our Magnificent Planet 2020 - Scott's Longleaf Pines, Fog image included in this book.
The F-Stop Collaborate And Listen Podcast - March 18, 2020 - Listen to Scott's Interview
Lenswork Publishing, Seeing in Sixes 2017 - Scott's Surrounded by Cypress project published in this book. UPDATE: If you are a LensWork Online subscriber, please check out the Commentaries section where Brooks Jensen discusses this project.
Lenswork Magazine Issue 120, Sept-Oct 2015 - Scott's Passageways of Fort Pickens portfolio published in this edition
Kenner Bush Photographs - Black and White Landscape Photography
Phototrip USA - Books and photographs from Laurent Martres
The DarkSlides Collective - The Darkslides is a collective of large format film landscape photographers from various parts of the United States. They are Alex Burke, Alan Brock, Ryan Gillespie, Ben Horne, J Riley Stewart, Justin Lowery, Jay Tayag, Gevork Mosesi, Martin Quinn, Frank Sirona and Scott Walton. The goal of this site is to not only show beautiful images taken with large format cameras but to share knowledge and experience in using them with you.